Population: 808,167 as of 2009.
Gwinnett County is made up of 15 cities.
Auburn
Auburn was established in 1892 and got its name because of its red clay, used to dye cloth auburn-red.
The city lies mostly in Barrow County, but some of its land is in northeast Gwinnett.
Berkeley Lake
Berkeley Lake is a small city established in 1956 encompassing 77 acres in west Gwinnett.
Berkeley Lake is a environmentally progressive city, taking strides to preserve wildlife sanctuary and block
large development. This community is also one the most affluent places in Gwinnett and the metro-Atlanta area.
Braselton
Primarily a part of Jackson County, Braselton has pieces of land in Gwinnett, Hall and Barrow Counties as well.
The Gwinnett portion of Braselton lies to the north of Gwinnett, easily accessible from I-85
Braselton has seen a steep rise in its population since its establishment in the 1950s due to a number of prime
attractions and business distribution centers located there.
Buford
Buford is one of Gwinnett's oldest and most renowned cities. Founded in 1872, Buford became a thriving town during the late 1800s and early 1900s due to the railroad stop it was awarded when the town took the name of the railway's president, Algernon S. Buford.
Buford became one of America's largest leather producers due to several leather factories built next to the railway depot,
and continued to be a major player in the leather industry until a fire destroyed the buildings in the 1980s.
The downtown area of Buford today still pays homage to its industrial past, with many older buildings renovated and used
for boutiques, restaurants, or municipal services.
Dacula
The city of Dacula was incorporated in 1905 and got its name from combining letters from 'Atlanta' and 'Decatur'.
It lies to the west of Gwinnett County. Dacula is primarily a residential community, but holds some of Gwinnett's
largest schools and one of the Southeast's largest churches.
Duluth
Duluth is Gwinnett's second most populated city, and has been around since the founding of Gwinnett in 1818.
It was originally named after a French captain, but was changed in 1871 when it won a railway bid to form a track
from Duluth, Minnesota to itself. Duluth holds a variety of residential homes, along with notable business headquarters
and some of Gwinnett's most popular attractions.
Grayson
Although the land area that constitutes the town of Grayson was settled even before Gwinnett County was
established in 1818, it has gone through a few county redistricts and town name changes before it settled on its current name in 1902.
Grayson is primarily a residential community.
Lawrenceville
Lawrenceville has been center to Gwinnett County in more ways than just its geographical location.
Officially founded in 1821, Lawrenceville serves as the county seat to Gwinnett and holds other important buildings,
such as Gwinnett's first four-year college, the newly created baseball stadium, and one of Gwinnett's hospitals.
Lilburn
Located to the west of Gwinnett County, Lilburn was founded in 1890 and was named after the
railroad general superintendent, Lilburn Trigg Myers. Lilburn had a prosperous start, but after a
devastating fire, a poor cotton crop due to boll weevil infestation, and the Great Depression,
the formal government established in 1910 was abolished.
Lilburn was reestablished and moved to a different area in 1955.
Loganville
Although mostly located in Gwinnett's southern neighboring county, Walton, Loganville has a
small portion of land within Gwinnett's boundaries.
Loganville gets its name from the primary land holder of the area, James Harvie Logan.
It was officially incorporated in 1887 and served as the final stop in a railway from Atlanta,
until the Great Depression put the depot out of business in 1932.
Norcross
Established in 1870, the town of Norcross is Gwinnett's second oldest city behind Lawrenceville.
The original Peachtree Road was formed here to connect Norcross's Fort Daniel to Atlanta's
Peachtree Fort in the early 1800s. Norcross became a popular community due to the railroad
connecting it to Atlanta and a resort hotel where many Atlantans would seek refuge.
Located on the west side of Gwinnett, Norcross continues to be a thriving community with great efforts
spent to revitalize the downtown district and host community events and gatherings.
Rest Haven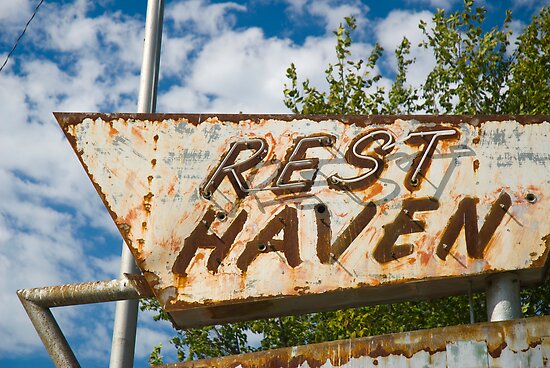 Rest Haven is a tiny residential town located in the north of Gwinnett County, with a small portion
of the town falling in Hall County. The town was chartered in 1938, but recently there have been talks
of annexing Rest Haven into its much larger neighbor, Buford.
Snellville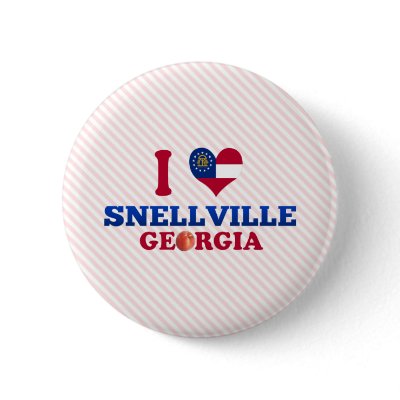 Although Snellville was officially chartered in 1923, its history dates back nearly 50 years before
when two British teenagers, Thomas Snell and James Sawyer, traveled to this area, then called
New London, and set up supply store called Snell and Sawyers. Located towards Gwinnett's
southern region, Snellville has actively followed the trend of other Gwinnett cities; building
community parks and centers in hopes of revitalizing historic areas.
Sugar Hill
Sugar Hill is a small residential town located next to Buford in the north of Gwinnett County.
Officially chartered 1939, Sugar Hill reportedly gets its name due to a large sugar spill that
occurred when a wagon wheel broke on a steep hill while taking supplies to the neighboring town of Cumming.
Suwanee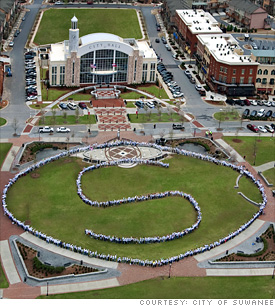 A suburb of Atlanta, this planned community works hard to be family-friendly. Its magnet is a
multi-use plaza that includes shops, offices, and parks (including a popular interactive fountain).
Commuters can take I-85 straight into Atlanta; however, congestion from the highway, which runs
through town, is a drawback. The employment picture isn't bad: Hewlett-Packard recently built a
$45 million data center here, and Mitsubishi plans to add more jobs.
And housing is affordable, with median home prices less than $200,000.
Suwanee is a city in Gwinnett County, in the U.S. state of Georgia. The population was 8,725 at the
2000 Census. As of 2010, the population is approximately 15,355. Suwanee was the practicing home
of the Atlanta Falcons football team from 1979 to 2001 and was voted among the Top 10 Best Places
to Live by Money in 2007. In addition, Suwanee was more recently rated the third best place in America
for raising families by Kiplinger in 2012.
Portions of Forsyth County and Fulton County also have Suwanee and its zip code (30024) as a mailing address.
Sources: Wikipedia, the Free Encyclopedia